Picture Gallery HOTT
These pictures were taken during a Hordes of the Things game. Terrain is made with the Geohex terrain system; figures are mainly Citadel, except the turtles, which are from a natural history model collection; ruined temple is scratch-built.
All figures and scenery are from the collection of Philip Dutré.

2 undead armies, with some strange behemoths thrown in.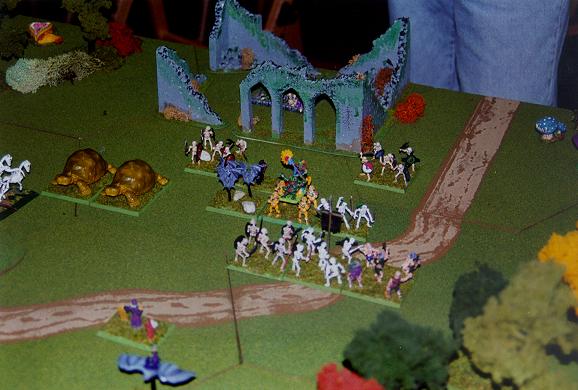 The undead stronghold ...